The Oil & Gas Africa trade exhibition in Kenya, scheduled for May 18-20, 2023, is an important platform that brings together key players in the oil and gas industry.
The event is hosted in Nairobi, which is renowned for being the heart of the country's oil and gas exploration, and has attracted leading companies from across the globe. Kenya's strategic location and ports, combined with the government's interest in oil exploration, make it an attractive destination for oil and gas firms. 
With recent discoveries of oil and gas in nearby countries like Uganda, Tanzania, and Mozambique, East Africa is quickly becoming a hub for hydrocarbon exploration. The trade exhibition aims to draw visitors not only from Kenya but also from neighboring countries in the region. It provides a space for participants to showcase their latest technology while connecting with key stakeholders in the oil and gas sector within the region.
The event is instrumental in bringing together various players in the oil and gas industry and promoting business opportunities.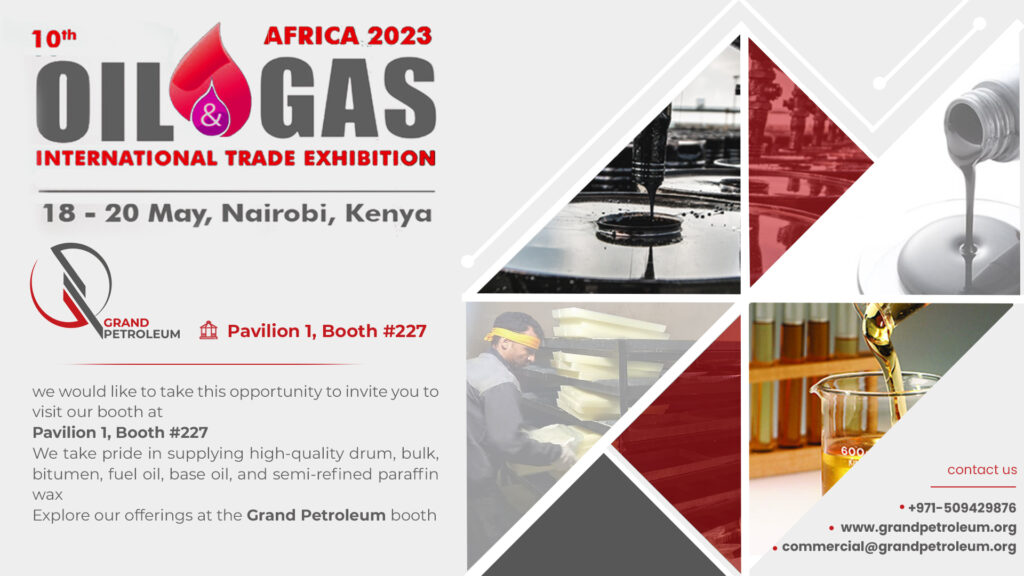 Grand Petroleum is a rapidly expanding company dealing in downstream petroleum products in the Middle East. The company was established in Dubai in 2022 and is the latest addition to a group of global companies that have been involved in steel production, bitumen manufacturing, and international trading for over 25 years across the world.
With an abundance of financial resources, private factories, and transportation facilities, Grand Petroleum is a reliable supplier of high-quality Bitumen, Fuel Oil, Base Oil, RPO, and Petrochemical Products in various packaging options.
In order to expand our market in Africa, we have found an opportunity to attend the event. Grand Petroleum booth at Pavilion 1, Booth #227 hosted customers, investors, and companies who are active in the same field.